Home

/

Diploma

/

French B - A Comprehensive Prep Paper1 HL/SL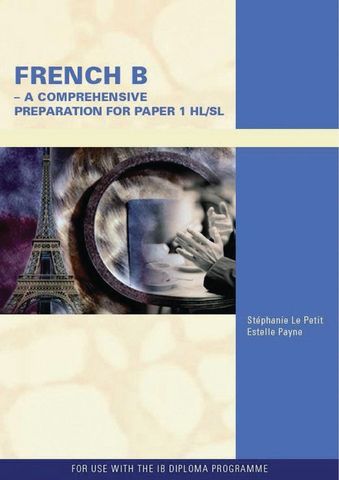 French B - A Comprehensive Prep Paper1 HL/SL
Stock Code:
9781876659769
In Stock
Details
Author:

Stephanie Le Petit, Estelle Payne

Publisher:

Ibid Press
Description

This text has been specifically written for students completing the French B course at either Higher or Standard level. It guides students to explore French Culture and language through 11 chapters covering topics such as identity, family, relationships, education and popular culture.

Students are exposed to all text types, required in line with language B guidelines, ranging from magazine articles to literary texts.

The book provides thorough preparation for the Paper 1 examination. Each Chapter closes with 20 relevant questions which are ideal for oral practice.