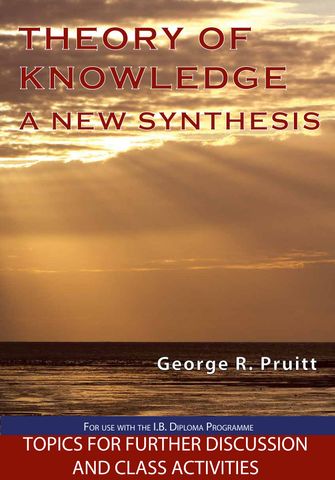 Theory of Knowledge A New Synthesis
Stock Code:
9780992522490
In Stock
Details
Author:

George R. Pruitt

Publisher:

Ibid Press
Description

This companion follows the curricular framework outlined in the IB Diploma Programme' s Theory of knowledge guide (First Assessment 2015).

• Full color.

• Extensively illustrated including over 70 outstanding illustrations by student-artists created specifically for this text.

• Full discussions and analyses of knowledge questions related to timely real-life situations to help students prepare for successful TOK presentations.

• Unrelenting focus on generating and persuasively analyzing incisive knowledge questions.

• Focus on the metaphor of knowledge as a mental map rather than on narrow philosophical definitions.

• Emphasis on the distinction between personal and shared knowledge and constructive use of the former to avoid predictable « textbook» examples.

• Written in a fresh, cogent, appealing, accessible and responsible academic style that serves as a model for students as they prepare their TOK essays for « global impression marking» .