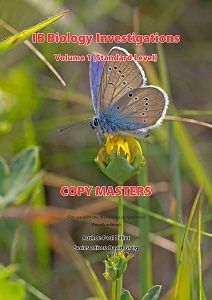 IB Biology Investigations Standard Level
Stock Code:
9781921784408
Price:
AUD $400.00 ex GST
Out of Stock
Details
Author:

Paul Billiet

Publisher:

Ibid Press
Description


In the fourth edition of this series, the author (Paul Billiet) has prepared a series of 30 Practical Investigations with accompanying Teaching Notes for each Investigation. The Investigations are very closely aligned to the revised IBO Biology (SL) Syllabus

This Resource is sold as a ' Copy Master' for unlimited use within the purchasing school and is priced as such. It is available as full colour paper copies, shrink wrapped in a cardboard folder.