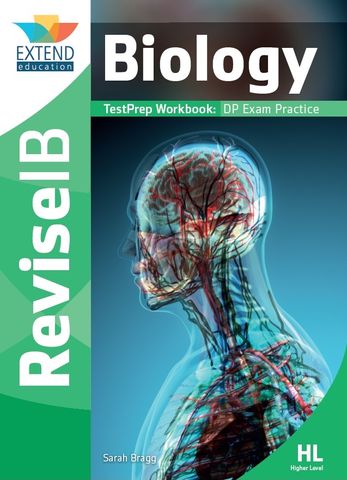 Biology HL Revise IB Testprep Workbook
Stock Code:
9781913121020
Out of Stock
Details
Publisher:

Extend Education

Date Published:

May 2022
Description


Specifically designed for students studying for their May/November 2022, 2023 and 2024 exams. With essential exam practice papers for IB Biology HL revision, Revise IB: Biology TestPrep Workbook (HL) gives an accurate and exam-aligned experience for students.

· Unique scaffolding of support across NINE unseen papers.

· Write in the book to mimic exam conditions.

· Full explanation of the format of the IB' s Biology HL exams.

Excellent and unique practice questions plus invaluable advice from the experts on how to tackle each paper. This book provides essential exam practice support for students revising for their IB Biology HL exams.

This book can be used at any time during exam preparation.

In this book, students will…

· Understand what to expect from their Biology HL exam papers with information about question types, how questions are assessed and how marks are assigned, plus information about the assessment objectives

· Self-assess using a selection of different exam-style questions

· See example answers to Paper 1-, Paper 2- and Paper 3-style questions - with brand new, unseen sample answers to exam-style questions and answer analysis from the point of view of an examiner.

· Test themselves - with three complete sets of exam-style Biology practice papers (the first set includes loads of additional tips, examiner commentary and support to guide students to achieve high marks; the second set has fewer helpful prompts; the last set has no additional help and is designed so students can have a go at it themselves!).

· Check answers - with fully-worked solutions in the back of the book.

Practice exam papers are one of the best ways to make sure students feel confident, reassured and prepared for their exams. With full sets of exam-style papers to work through, Revise IB: Biology TestPrep Workbook (HL) is the perfect resource for students to use as part of their exam revision - whether this is before the mock exams or before the real thing.