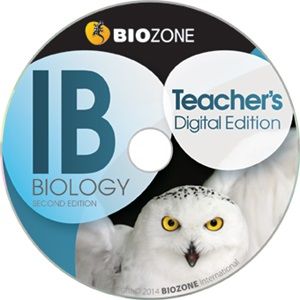 IB Biology - Teacher's Digital Edition
Stock Code:
9781927173954
Price:
AUD $156.40 ex GST
Out of Stock
Details
Publisher:

Biozone

ISBN:

IBDE
Description

Restriction: Requires purchase of 20+ related student books



Format CD-ROM

File Types PDF (non-printable)

Compatability Mac OS & Windows

Licence Type One year - 5 user. DRM registration required

The Teacher's Digital Edition of IB Biology includes a full non-printable PDF version of the workbook. Suggested model answers are included on each page in an interactive HIDE/SHOW format, making it suitable for use with an interactive whiteboard. This product is DRM protected and requires registration.